Les has his way with Daphne (his words)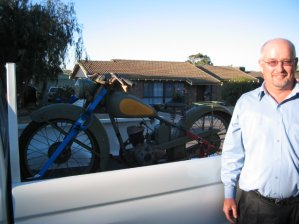 Winter 2007 - Daphne comes home on the ute
Les, a regular shed visitor, was finally drawn to the "dark side" away from his ever-reliable stationary motor to .... you guessed it, a 1949 Bantam!
Les purchased a '49 rigid together with bits and pieces of a couple of other Bantams and set about restoring the '49. He named the bike "Daphne" (when we find the reason it will be revealed here).
(nice photo Les!)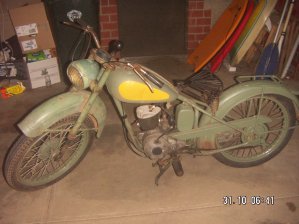 Daphne moves into the house.
Daphne pictured in all her glory - scruffy but substantially all there. A good basis for a restoration.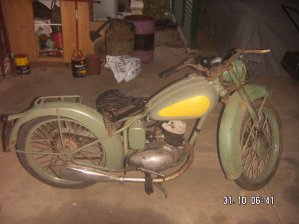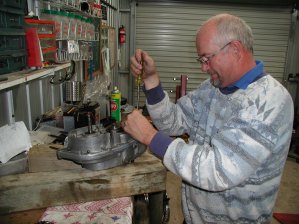 Les gets things moving
Daphne is stripped down to the last nut and bolt - the engine is rebuilt and treated to a rebore, new piston and rings. Les decides to do the paint job himself.
September 2007 - Daphne is on the road!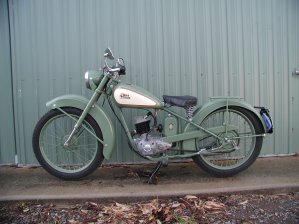 Doesn't she look brilliant! Running, registered and on the road!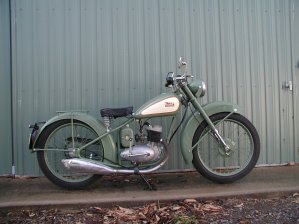 Les and Daphne